About this Album:
In 2012, Maurizio teamed up with producer James Gascoyne to begin crafting his first proper studio album, Before the Crowd. Maurizio's love and loyalty to family meant recording vocals late into the night after helping with the care of his mother, who suffered a debilitating stroke in 2008. The album is nothing short of a masterpiece; it is a true labor of love. Before the Crowd was released on September 26th, 2015 with a live performance at The Hangar in Troy, New York to celebrate its completion before a loyal fan base.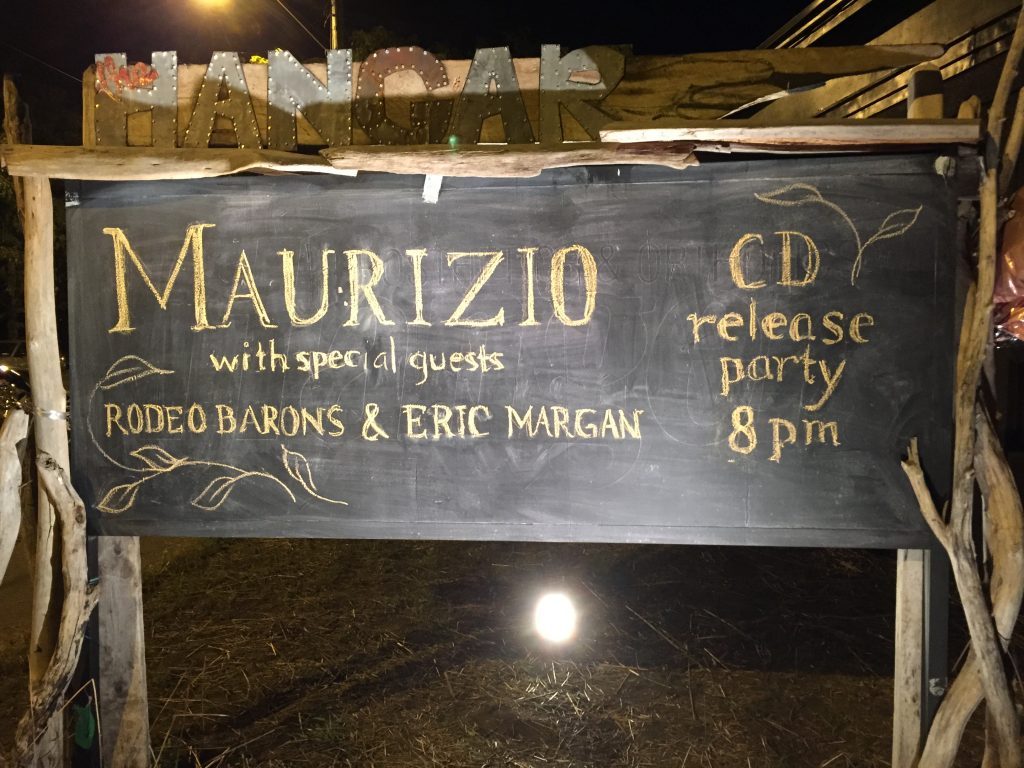 Before the Crowd opens with Breathe, an ethereal sounding song that builds effortlessly, weaving beautiful, sparse piano and guitar interplay. The opening lines 'I went walking by myself, along the river's edge after the flood' set the tone of the entire album as a self-introspecting work. The majority of the album is in first person and serves well as a true to form confessional. To take a quote from Maurizio, "Many of the lyrics in this album may seem cliché but these are actual events that happened in my life, from being down to literally my last dime and walking along the river's edge after my hometown of Troy, New York had experienced an historic flood."
Radio Waves, the fourth track on the album, is a meditation about his sister Grace. While sifting through some of the beautiful artwork and other materials she had sent home from Africa where she was serving in the Peace Corps, he came upon a book entitled "The Study of Radio Waves". The combination of curiosity and the longing to see his sister one more time somehow coalesced around this random book. It struck Maurizio: radio waves are invisible and all around us, just like memories and the feeling of love. We can't physically touch these things and yet their presence can be experienced all around us. The proof is in the music we hear on the radio, a memory triggered by a sweet autumn day, and the euphoria of being in love. Radio Waves begins, "I'm gonna study radio waves – get myself closer to the truth – nobody lives in a vacuum but maybe if I can get closer to the inner workings of the invisible, I can find love".
My Sister Rose is the sixth track on the album. Although the song speaks directly to his sister, the message is universal: in breaking free of our limitations and accepting what we can't change. It's a call to squarely face our devils, find that elusive inner peace, and derive meaning in an impermanent life. The album as a whole would have been described as a confessional in a previous era and thematically wrestles with a yearning to go back, to try and regain what's been lost along the way. Ultimately the songs glow with a positive message: embrace the here and now.
Song order: 1. Breathe 2. Elizabeth Fades 3. I just Spent My Last Dime 4. Radio Waves 5. It's So Easy 6. My Sister Rose 7. Dulcinea 8. Falling Too 9. Thought You Were The One *10. Morning Air (Hidden Track)