Thank you for taking the time to listen to my songs. This is a big project that means a lot to me. My plan is to share the majority of my songbook, in an effort to connect and bring enjoyment to as many people as possible.
I feel that streaming services today do not pay artists their fair share (*it takes approximately 25,000 streams on Spotify for an artist to make $100). Although my songs are available on Spotify and iTunes – if you have the budget I would so much appreciate your purchase directly from my website. With your purchase, you will receive a high quality audio download to play to your hearts content and I can hopefully keep the wheels turning for you all.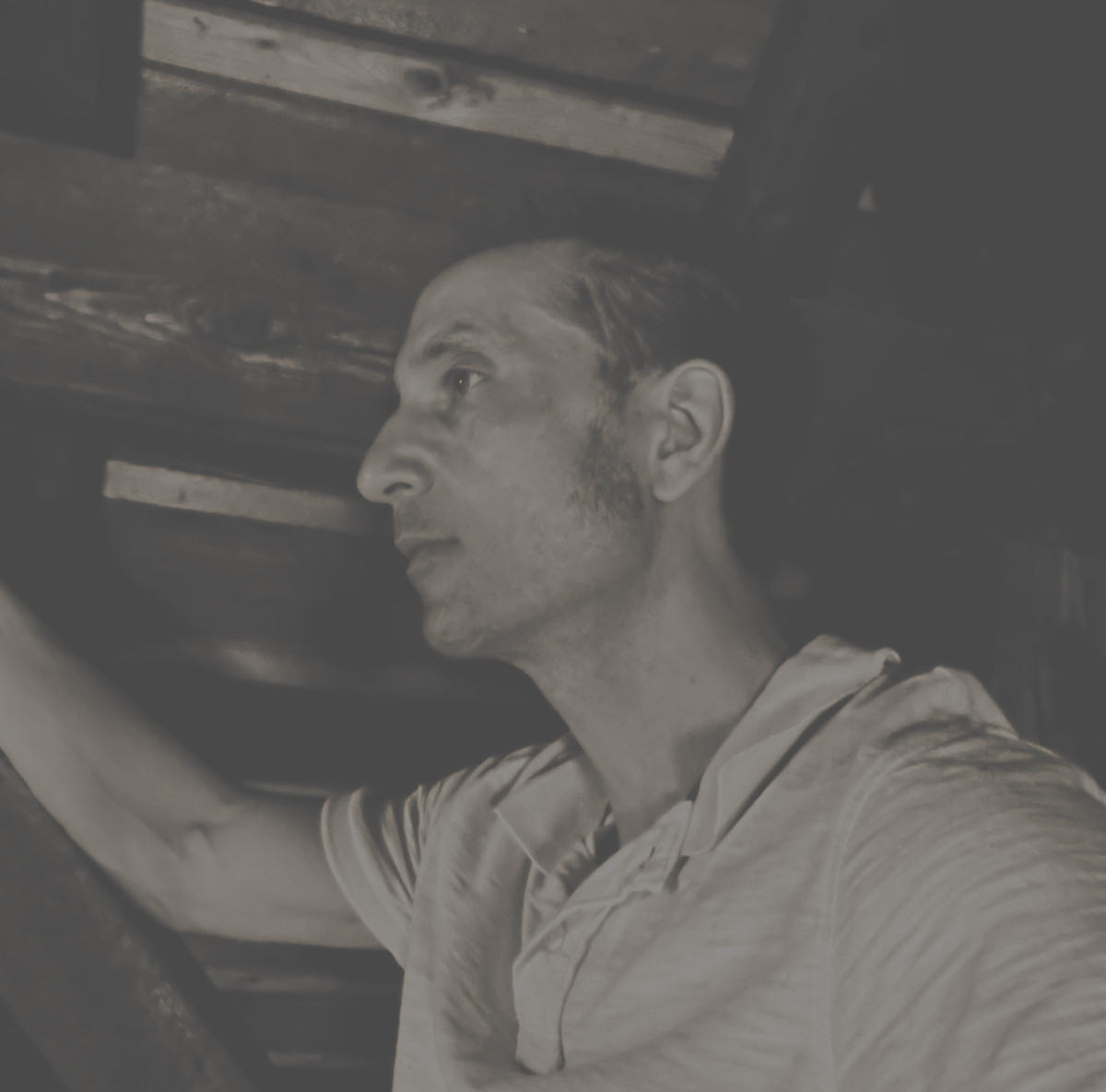 *If you don't know what specific song you are looking for and depending on your mood – I provided some filters/categories to choose from below.
Listen
Song Title
Album
Price
Buy
hf:categories
hf:att:pa_genre
hf:att:pa_spicemeter
https://mauriziorussomanno.com/wp-content/uploads/2023/07/ThoughtYouWereTheOne7823GalleyBarGrillBallstonSpaNewYork_master.mp3
*Thought You Were The One

Live at The Galley Bar and Grill (Ballston Spa, New York) July 8, 2023

live-at-the-galley-bar-and-grill-ballston-spa
chill|folk-psych|love|pretty
mild
https://mauriziorussomanno.com/wp-content/uploads/2023/05/BigSky_instrumental_2005.mp3
Big Sky *instrumental

2005 Debut Self-titled release

2005-debut-self-titled-release
bluesy|roots
medium
https://mauriziorussomanno.com/wp-content/uploads/2023/05/ItsBeautiful_productionMaster_VoxInFront_5.9.23.mp3
It's Beautiful

6. It's Beautiful (*single) May 2023

6-its-beautiful-single
love|pretty|roots
chill|mild
https://mauriziorussomanno.com/wp-content/uploads/2023/03/RecoveryGrill_Live_JosJoint_Troy_New_York_2-24-23_master.mp3
Recovery Grill

5. Live at Jo's Joint (Troy, New York) February 24, 2023

liveatjosjoint
folkafied|love
mild
https://mauriziorussomanno.com/wp-content/uploads/2023/03/GoodEnough_Live_JosJoint_Troy_New_York_2-24-23_master.mp3
Good Enough

5. Live at Jo's Joint (Troy, New York) February 24, 2023

liveatjosjoint
bluesy|roots|rock
hot
https://mauriziorussomanno.com/wp-content/uploads/2023/03/Waiting_for_the_Rain_Live_JosJoint_Troy_New_York_2-24-23_master.mp3
Waiting for the Rain

5. Live at Jo's Joint (Troy, New York) February 24, 2023

liveatjosjoint
bluesy|roots
hot
https://mauriziorussomanno.com/wp-content/uploads/2023/03/If_I_Could_Get_Free_Live_JosJoint_2-24-23_Troy_NY_master.mp3
If I Could Get Free

5. Live at Jo's Joint (Troy, New York) February 24, 2023

liveatjosjoint
jazzedup
chill
https://mauriziorussomanno.com/wp-content/uploads/2023/03/Revolution_-10_Live_JosJoint_2-24-23_Troy_NY_master.mp3
Revolution #10

5. Live at Jo's Joint (Troy, New York) February 24, 2023

liveatjosjoint
bluesy|folkafied|funkafied
hot
https://mauriziorussomanno.com/wp-content/uploads/2023/03/Standing_in_the_Sun_Live_JosJoint_2-24-23_Troy_NY_master.mp3
Standing in the Sun

5. Live at Jo's Joint (Troy, New York) February 24, 2023

liveatjosjoint
funkafied|jazzedup
hot
https://mauriziorussomanno.com/wp-content/uploads/2023/03/RadioWaves_Live_JosJoint_2-24-23_Troy_NY_master.mp3
Radio Waves

5. Live at Jo's Joint (Troy, New York) February 24, 2023

liveatjosjoint
jazzedup|love
chill
https://mauriziorussomanno.com/wp-content/uploads/2023/02/OverthePass_Instrumental_2-22-23_master.wav

Home Rehearsal Live

Over the Pass (instrumental)

Home Rehearsal Live

home-rehearsal-live
country-ish|folkafied|love|pretty|roots
hot
https://mauriziorussomanno.com/wp-content/uploads/2022/12/I_Heard_the_Birds_Singing_Live_PapaBrillos_EastGreenbush_NewYork_12-10-22_remaster.mp3
I Heard the Birds Singing

Live at Papa Brillos 2022

live-at-papa-brillos-2022
chill|folkafied|pretty
mild
https://mauriziorussomanno.com/wp-content/uploads/2022/12/FatherChristmas_PapaBrillos_E_Greenbush_NY_12-10-22_remaster.mp3
Father Christmas (Kinks Cover)

Live at Papa Brillos 2022

live-at-papa-brillos-2022
folkafied
medium
https://mauriziorussomanno.com/wp-content/uploads/2022/02/Dulcinea_Mastered_2_4_22.mp3
Dulcinea

4. Batch 1 Collection

batch1collection
love|pretty|roots
chill

Less Voice – More Effects Mix/Version

https://mauriziorussomanno.com/wp-content/uploads/2021/12/RadioWaves_Batch1_Master_12.11.21.mp3

More Voice – Less Effects Mix/Version

https://mauriziorussomanno.com/wp-content/uploads/2021/12/RadioWaves_Batch1_Master_12.12.21_MilderEffectsMoreVoice.mp3
Radio Waves

4. Batch 1 Collection

batch1collection
folk-psych|jazzedup
chill
https://mauriziorussomanno.com/wp-content/uploads/2021/12/Where_Did_It_Go_10.25.21_Master.mp3
Where Did It Go?

4. Batch 1 Collection

$

1.50

batch1collection
folkafied|love|roots
mild
https://mauriziorussomanno.com/wp-content/uploads/2021/12/Florence_10.25.21_Master.mp3
Florence

4. Batch 1 Collection

batch1collection
chill|folkafied
mild
https://mauriziorussomanno.com/wp-content/uploads/2021/12/NoraLookedLikeLove_Master_10.27.21.mp3
Nora Looked Like Love

4. Batch 1 Collection

batch1collection
love|roots
mild
https://mauriziorussomanno.com/wp-content/uploads/2021/12/GiveMe_a_Slice_of_ThatPieMamma_Master_10-28-21.mp3
Give Me a Slice of That Pie Mamma

4. Batch 1 Collection

batch1collection
funkafied
hot

This was a fun night of collaboration with some wonderful musicians/friends! Thank you Richard Chapman for recording/documenting this evening.

https://mauriziorussomanno.com/wp-content/uploads/2021/09/AngelAndDevil_Live_TroyAleHouse_2012_9.23.21_Master.mp3
Angel and Devil

1. Live at The Ale House 2012

liveatthealehouse
bluesy|country-ish|folkafied
medium
https://mauriziorussomanno.com/wp-content/uploads/2021/09/16_If_I_CouldGetFree_2021_Remaster.mp3
If I Could Get Free

3. Live at Market Block Books - 2020

$

1.50

liveatmarketblockbooks
chill|jazzedup
mild
https://mauriziorussomanno.com/wp-content/uploads/2021/09/15_Katie_2021_Remaster.mp3
Katie

3. Live at Market Block Books - 2020

liveatmarketblockbooks
folkafied|roots
hot
https://mauriziorussomanno.com/wp-content/uploads/2021/09/14_Dulcinea_2021_Remaster.mp3
Dulcinea

3. Live at Market Block Books - 2020

liveatmarketblockbooks
folkafied|love|roots
medium
https://mauriziorussomanno.com/wp-content/uploads/2021/09/13_WhereBluebirdsSing_2021_Remaster.mp3
Where Bluebirds Sing

3. Live at Market Block Books - 2020

liveatmarketblockbooks
folkafied|love|pretty
chill
https://mauriziorussomanno.com/wp-content/uploads/2021/09/12_LayMyselfDown_2021_Remaster.mp3
Lay Myself Down

3. Live at Market Block Books - 2020

liveatmarketblockbooks
bluesy|folkafied|roots
medium
https://mauriziorussomanno.com/wp-content/uploads/2021/09/11_CollapsedStar_2021_Remaster.mp3
Collapsed Star

3. Live at Market Block Books - 2020

liveatmarketblockbooks
chill|folk-psych|love
mild
https://mauriziorussomanno.com/wp-content/uploads/2021/09/10_70_Chevrolet_2021_Remaster.mp3
70 Chevrolet

3. Live at Market Block Books - 2020

liveatmarketblockbooks
folkafied|love|pretty
mild
https://mauriziorussomanno.com/wp-content/uploads/2021/09/9_NoraLookedLikeLove_2021_Remaster.mp3
Nora Looked Like Love

3. Live at Market Block Books - 2020

$

1.00

liveatmarketblockbooks
folkafied|love|pretty
mild
https://mauriziorussomanno.com/wp-content/uploads/2021/09/8_ItHitMeSoHard_2021_Remaster.mp3
It Hit Me So Hard

3. Live at Market Block Books - 2020

liveatmarketblockbooks
beatlesque|folk-psych|folkafied
medium
https://mauriziorussomanno.com/wp-content/uploads/2021/09/7_GiveMe_a_Slice_of_ThatPieMamma_2021_Remaster.mp3
Give Me a Slice of That Pie Mamma

3. Live at Market Block Books - 2020

liveatmarketblockbooks
funkafied
medium
https://mauriziorussomanno.com/wp-content/uploads/2021/09/6_Breathe_2021_Remaster.mp3
Breathe

3. Live at Market Block Books - 2020

$

1.00

liveatmarketblockbooks
folkafied|love|roots
mild
https://mauriziorussomanno.com/wp-content/uploads/2021/09/5_LydiaOneMoreTime_2021_Remaster.mp3
Lydia One More Time

3. Live at Market Block Books - 2020

$

1.50

liveatmarketblockbooks
funkafied|love
mild
https://mauriziorussomanno.com/wp-content/uploads/2021/09/4_WhereDidItGo_2021_Remaster.mp3
Where Did It Go?

3. Live at Market Block Books - 2020

$

1.00

liveatmarketblockbooks
folkafied
mild
https://mauriziorussomanno.com/wp-content/uploads/2021/09/3_MoreThanICouldReturn_to_You_2021_Remaster.mp3
More Than I Could Return to You

3. Live at Market Block Books - 2020

$

1.00

liveatmarketblockbooks
love|pretty
mild
https://mauriziorussomanno.com/wp-content/uploads/2021/09/2_ChristmasLights_in_the_Summertime_2021_Remaster.mp3
Christmas Lights in the Summertime

3. Live at Market Block Books - 2020

liveatmarketblockbooks
folkafied
chill
https://mauriziorussomanno.com/wp-content/uploads/2021/09/1_HomeWasNeverFound_2021_Remaster.mp3
Home Was Never Found

3. Live at Market Block Books - 2020

$

0.00

liveatmarketblockbooks
folkafied
mild
https://mauriziorussomanno.com/wp-content/uploads/2021/08/10-Morning-Air.mp3
Morning Air

2. Before the Crowd - 2015

$

0.00

beforethecrowd
folkafied
mild
https://mauriziorussomanno.com/wp-content/uploads/2021/08/09-Thought-You-Were-the-One.mp3
Thought You Were The One

2. Before the Crowd - 2015

beforethecrowd
folk-psych
medium
https://mauriziorussomanno.com/wp-content/uploads/2021/08/08-Falling-Too.mp3
Falling Too

2. Before the Crowd - 2015

$

1.00

beforethecrowd
country-ish
mild
https://mauriziorussomanno.com/wp-content/uploads/2021/08/07-Dulcinea.mp3
Dulcinea

2. Before the Crowd - 2015

$

0.00

beforethecrowd
roots
medium
https://mauriziorussomanno.com/wp-content/uploads/2021/08/06-My-Sister-Rose.mp3
My Sister Rose

2. Before the Crowd - 2015

beforethecrowd
pretty
mild
https://mauriziorussomanno.com/wp-content/uploads/2021/08/05-Its-So-Easy.mp3
It's So Easy

2. Before the Crowd - 2015

$

0.00

beforethecrowd
beatlesque
chill
https://mauriziorussomanno.com/wp-content/uploads/2021/08/04-Radio-Waves.mp3
Radio Waves

2. Before the Crowd - 2015

beforethecrowd
jazzedup
chill
https://mauriziorussomanno.com/wp-content/uploads/2021/08/03-I-Just-Spent-My-Last-Dime.mp3
I Just Spent My Last Dime

2. Before the Crowd - 2015

beforethecrowd
funkafied
hot
https://mauriziorussomanno.com/wp-content/uploads/2021/08/01-Breathe.mp3
Breathe

2. Before the Crowd - 2015

beforethecrowd
chill
mild
https://mauriziorussomanno.com/wp-content/uploads/2021/04/MY_MAMMA_Normalized_4K_Version_Master.mp3
My Mamma

4. Batch 1 Collection

batch1collection
https://mauriziorussomanno.com/wp-content/uploads/2021/08/02-Elizabeth-Fades.mp3
Elizabeth Fades

2. Before the Crowd - 2015

$

1.00

beforethecrowd
chill
mild